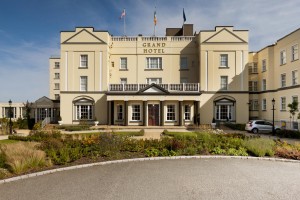 Conference 2019 Update
The PPMTA conference takes place next month between the 11-13th of October. The conference bedroom rate at the Grand Hotel, Malahide has been EXTENDED until Wednesday 25th of September 2019, after which the rate will be discontinued. Contact the hotel on 01-8450000 and quote PPMTA to avail of the discounted bedroom rates. (The Conference Team)
The PPMTA annual conference will take place from the 11th-13thOctober 2019 at the Grand Hotel Malahide, County Dublin, K36 XT65.
Booking:
Book now online by clicking on this link
Book now using our paper form (please print and post to the address on the form.)
Information:
Brief Summary of Events (click here)
Schedule of Events (Rooms and Times) (click here)
Lecture Descriptions (click here)
It promises to be an exciting weekend filled with interactive workshops, lectures and entertainment for music teachers and all involved in music education. Don't miss this chance to up-skill with like-minded colleagues and friends in a positive and friendly environment.
Accommodation is available at The Grand Hotel Malahide. Please book early to avoid disappointment. The B&B accommodation rates per room/per night are as follows:
Single Rate Double/Twin Rate Triple Rate
€120 €160 €200
Bookings (for the hotel) can be made on line, using the promo code 1365704 on the Grand Hotel website https://www.thegrand.ie/or by clicking on this link https://www.thegrand.ie/reservations/?date_in=2019-10-11&price_group=128
Best Wishes,
The PPMTA Conference Team