PPMTA National Conference 2017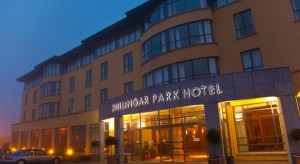 NEW!!! Conference Flyer (click to open)
Conference Schedule – Click to open
PPMTA are delighted to announce the details of their upcoming annual National Conference.
The conference will be held from October 6th – 8th in the Mullingar Park Hotel. It promises to be an exciting weekend filled with interactive workshops, lectures and entertainment for music teachers and all involved in music education. Don't miss this chance to up-skill with like-minded colleagues and friends in a positive and friendly environment.
The Mullingar Park Hotel are offering a special accommodation rate for PPMTA members who quote 'PPMTA conference' at the time of booking. The rate is €99 B&B (single room), €69 B&B pps (twin room) and €65 pps (triple room). This offer is available for a limited time only so book accommodation early to avoid disappointment. The contact number for the Mullingar Park Hotel is (044) 9337500.
Book online now: https://www.eventbrite.ie/e/ppmta-national-conference-2017-tickets-34989247782
Booking using our paper application form:
https://www.dropbox.com/s/67ok88n6e30ekg1/PPMTA%20Conference%20Form.pdf?dl=0 (PDF)
https://www.dropbox.com/s/gi8u7hjpwqvxdkh/PPMTA%20Conference%20Form.doc?dl=0 (Word)
Please note that you must be a member of the PPMTA to attend the National Conference.
Best Wishes,
PPMTA Conference Team