Leaving Certificate Guide to PIANO CONCERTO NO 23 IN A K.488 by W.A. Mozart
Wednesday, 14 October, 2015 at 12 p.m.
St Mary's Cathedral, Limerick
A PRESENTATION IN TWO PARTS
Part 1: Demonstration and Talk
A demonstration and talk aimed at Leaving Certificate Students involving a movement-by-movement talk on the work with musical illustration by the piano soloist and orchestra, followed by
Part 2: A Complete Performance of the Concerto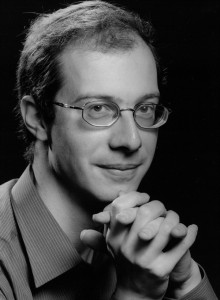 Peter Barley – Presenter and Conductor
Peter Barley has been working as Organist and Choir Director at St Mary's Cathedral, Limerick, since November 2010. Prior to this, he spent eight years as Organist and Master of the Choristers at St Patrick's Cathedral, Dublin, having previously worked for more than a decade as a freelance musician in London, where he was based at St Marylebone Church as Director of Music. Peter is also a former Director of the Edington Festival.
The foundations for Peter's interest in organ and church music were laid through his studies at King's College, Cambridge (where he was an organ scholar) and at the Royal Academy of Music, London where he completed his postgraduate studies.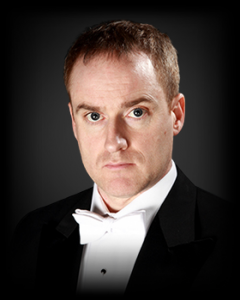 Stuart O' Sullivan – Piano Soloist
Stuart O'Sullivan is one of Ireland's most well-known and successful pianists. He studied at the Royal Irish Academy of Music with John O' Conor, winning many awards including the prize for the most outstanding student.
Further studies took him to Italy and also Germany. He has performed extensively as a recitalist throughout Ireland, as well as in many European countries. He has appeared as concerto soloist with both the National Symphony Orchestra and the RTE Concert Orchestra.
He plays a large and varied repertoire, ranging from Bach through the sonatas and concertos of the Viennese Classical Masters, to the great Romantic masterworks.