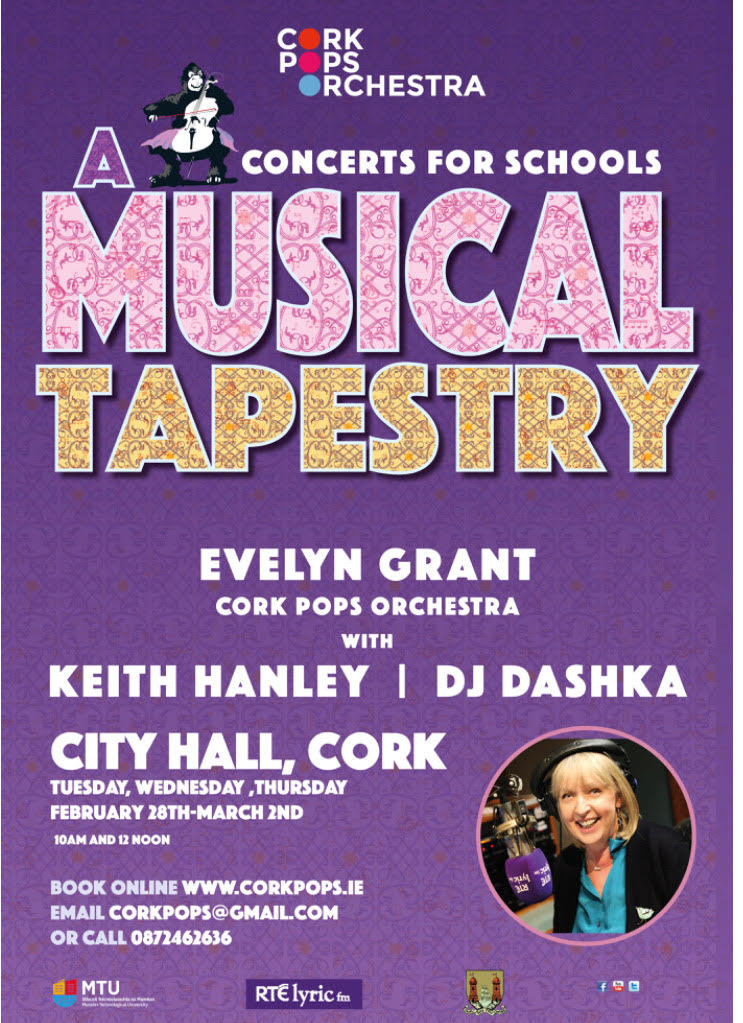 We are delighted to recommence our Post Primary School Concerts in City Hall, Cork.
Post Primary shows Thursday March 2nd at 10am and 12 noon.
We will be joined by Keith Hanley, DJ Dashka and feature percussionist Pat Lynch.
To book Post Primary School shows  click on this link.
https://corkpops.ie/product/schools-concert-tickets-secondary-schools-shows/
https://corkpops.ie/wp-content/uploads/booking-form-nov-2022.pdf
The concert is called ' A Musical Tapestry'
This is a link to some of the pieces we will perform with videos and explanations
The links to 'A Musical Tapestry' will also be of interest to classes who cannot attend
Booking is now open.